We Offer You the Convenient Digital Marketing Service!
Fast and efficient
Rakun Dijital is a team that can manage your digital, social media and digital marketing activities beyond being an agency and manage them quickly and effectively as part of your team.
Olcay Yılmazçoban,Falcon AI
Guiding
Rather than being an ordinary agency, Rakun Dijital immediately becomes a family of you. He tries to understand you better than you and guides you. It shares your excitement with all your sincerity and warmth. It is a team that you will always enjoy working together in the business world. You can entrust your digital world to them with peace of mind.
Duygu Yılmaz,Trend İstanbul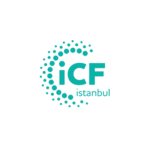 Fast and effective
The speed and correct analysis of Raccoon have a great role in the success of the projects we have entered. It's like you're in the same office.
Arda Saran,Ulus Tenis Akademisi

Expert and friendly
They are a team that we are extremely pleased to work with their expertise and sincerity. Adwors have been very helpful in developing our business, you can deliver everything about digital marketing without any concern.
Fatih Nas,Innovus Makina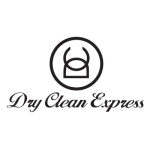 Dynamic and different designs
We've been working with Raccoon for about one year and they did not disappoint our firms even once during this period. There is a team that is always dynamic, offers different designs and opinions, and ensures that the works are delivered early.
Berna Tokay,Vector A.Ş.
Agility, speed and dicipline
As Mayts Spor AŞ, before starting to work with Raccoon digital, we knew Raccoon as a fox-like, long-tailed, furry creature living in trees. But after meeting the Rakun company team, Raccoon also meant a team with which we established agility, speed, discipline, quality and easy communication. We are very happy to work with Rakun, whose entire team produces in the devotion and detail of the owner. I strongly recommend to those who are looking for a social media agency.
Murat Zorluoğlu,Tenis Arenası